Hi/Low Separation – Helping You Stay Safe
So, you've been using our RIB® products for a while, and you say:
"Man, these RIB® relays are just great, but I'm fearful of wiring up this low voltage coil input next to the high voltage relay output. I sure don't want to be like Marv from 'Home Alone'. Does Functional Devices make a RIB® relay that can keep all this voltage separated?"
Don't be like Marv. . .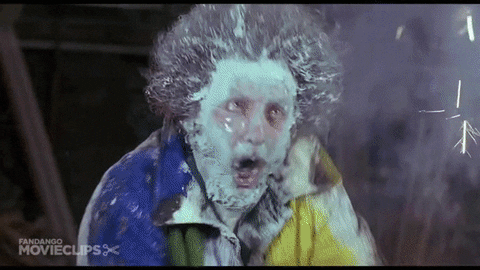 Well, we have the product lines for you! It's not the first time we've heard the desire to keep the low voltage separated from the high voltage. Here at Functional Devices, the design of our products is greatly influenced by customer feedback, and with that feedback, we created the line of "Hi/Low Separation" relay devices and power supplies.
45 Different Model Options!
Go to our Relays page and you will see all 39 different relay devices that feature "Hi/Low Separation." The relays range in contact ratings, from 10A rated to 30A rated. There are also many coil input options, ranging from 10-30 Vac/dc, 120 Vac, or 208-277 Vac.
With the coil input separated from the relay output, you may have peace of mind that any low voltage used to power the coil is away from the high voltage load that is being controlled by the relay contacts. This may also be a better product for the next project you have where you know the inspector wants to see a physical separation of the input and output of the relay.
We also have a series of Hi/Low Separation Power Supplies, where a separate wiring compartment (with removable cover) allows you to safely access the low voltage removable terminal blocks. This will eliminate the need for personal protective equipment (PPE), saving you time and money in installation and maintenance.
As always, if you have any technical questions or comments, feel free to drop us a line via email or give us a call! We'll do our best to help out.